COCONUT OIL IS AMAZING! HERE ARE THE 199 TOP REASONS TO PROVE IT WITH THESE NATURAL USES!
It seems that within last couple of years coconut oil has become a great substitution for all kinds of natural therapy uses. As the matter of fact, there are many other uses which are not connected with ones health too.  So, let's see what this magical oil is first and then where it can be successfully used…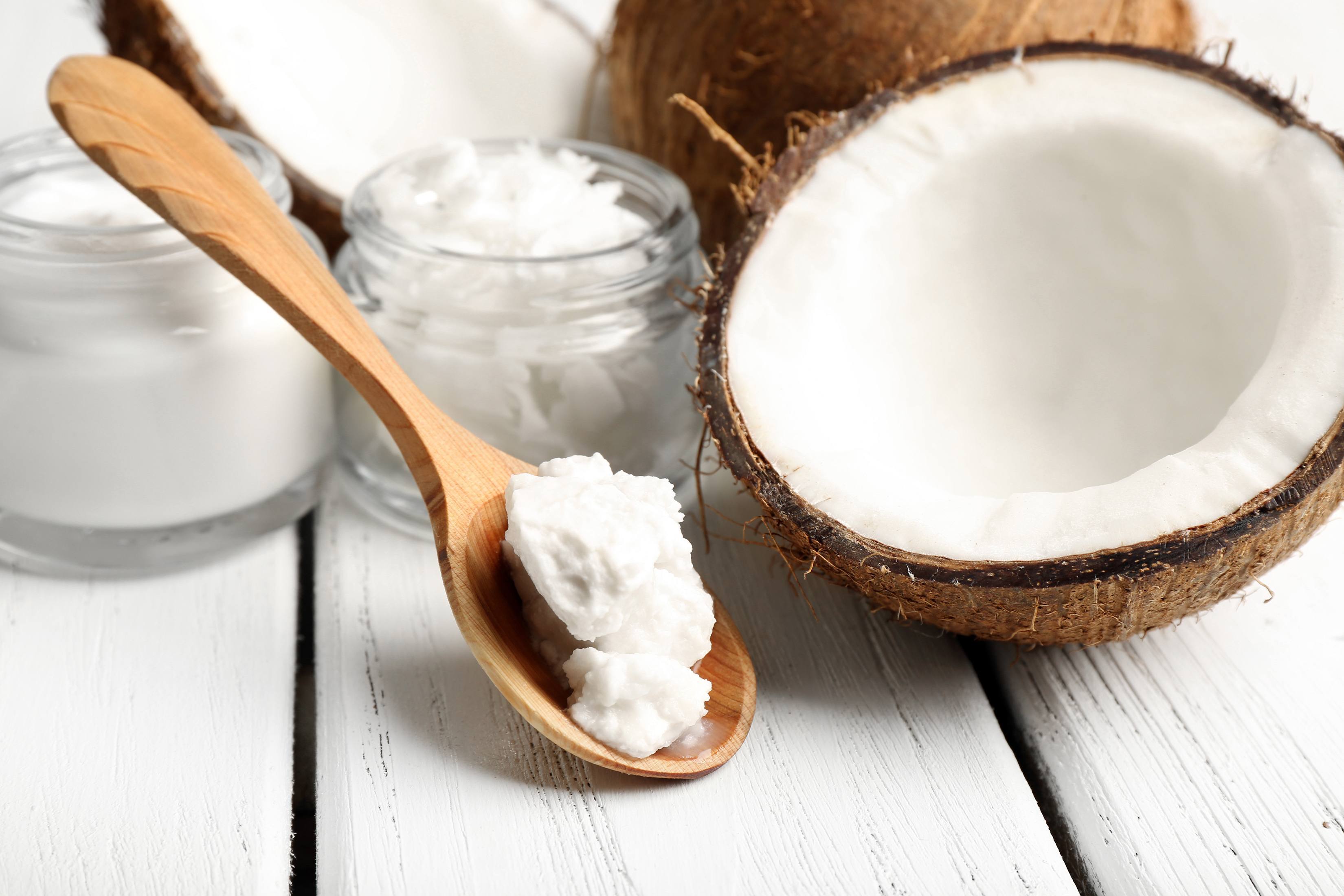 FEATURES OF COCONUT OIL
Anti-bacterial: it literally kills all the bacteria's on the surface and within your body.
Anti-carcinogenic: the list of the great benefits of this oil extends to its ability to kill cancer cells.
Anti-fungal: it kills the fungus on your skin and protect you against fungal infections.
Anti-inflammatory: it can also reduce inflammation in the body and heal the affected tissues quickly.
Anti-microbial: some contents of the coconut oil are found in mother's milk, making it a great substitution for boosting immunity and protecting against many types of infections.
An antioxidant: researches reveal that it accelerates the process of repairing the damaged skin.
Anti-parasitic: literally kills lice, scabies and other harmful parasites in your body.
Anti-protozoa: reduce infections caused by harmful protozoans such as Pneumocystis carinii, Acanthamoeba, Giardia lamblia, Naegleria etc..
Anti-retroviral: researches have proved that it reduces the viral load of HIV virus which cause AIDS.
Anti-viral: it also provide protection against many types of viral infections.
Stops Infection: therefore it kills all the infective agents (such as bacteria, virus, fungi, protozoans, parasites) and fight against inflammations within your body.
There are no side effects – there are no allergies or other discomforting sensations because properly processed coconut oil contains no protein.
It is readily digested that makes the nutrition's available for quick absorption within the body.
Safe for use on animals and humans.
Small amounts are recommended for children below the age of 12 (but not recommended for infants, in general). Above 12 years, its advisable to use one teaspoon of coconut oil and observe for any side effects prior to continuous usage. Obese people or those who can tolerate it can use up to 4 tablespoons of oil, but the recommended average dosage is 1-2 tablespoons daily.
There are two types of coconut oil available in the market
Refined (or expeller pressed) has no smell or taste so some like to use it for the body, food and other things (though it is generally of inferior quality to unrefined).
Unrefined (virgin) coconut oil has a recognizable coconut taste, so can be used for cooking and in juices and smoothies. Scroll to the bottom to check out a sale for it right now that includes a special offer.
199 BENEFITS OF COCONUT OIL
1. Acid reflux – the easiest way to solve this problem is by taking coconut oil just after a meal
2. Acne – the amazing cleaning characteristic of coconut oil help to remove all bacteria from the face and prevent acne formation. Use it as a face wash or face cream.
3. All-natural spam alternative – some people love to add this oil to the roasted meet preventing the burning of meat without adding unhealthy fat.
4. Adrenal gland defect – usually the problem reflects as chronicle fatigue and coconut oil repairs the fatigue tissues.
5. Aging skin spots – this appears on skin, when you grow old or if you are affected with any liver disease.
6. After shaving balm – excellent choice for the people who have a sensitive skin that can't use artificial cosmetic preparations
7. Allergies – people who suffer from seasonal hay fever find relief
8. Alzheimer's disease – researches say that coconut oil helps in improving memory in Alzheimer's patients  and others
9. Animal bites – apply on the spot where animal bit to prevent infections and bruises
10. Angina – mothers mix coconut oil with the peppermint or baby cream and massage it on the chests of children.
11. Asthma and wheezing caused by it – having coconut oil with food prevents many problems with the suffocating symptoms of asthma
12. Athlete's foot – having the great anti-fungicidal characteristics, coconut oil is natural choice for the healing of this problem.
13. Attention deficit disorder – this is a psychological disease and research has proved that eating coconut oil with food helps the children for recovery of this disorder.
14. Autism – intake with food or drinks decreases symptoms of this disorder
15. Back Pain – massaging with the coconut oil should help in fast relief of most back pain, but in long term prevents deeper and more persistent pains.
16. Baldness – thanks to the cell regeneration helps growing new hair
17. Birthmarks – it helps them fade and possibly even disappear. Why do expensive laser treatment?
18. Bites – most obviously for bugs and insects bites. The results are visible after a couple of hours.
19. Better nutrition absorption – coconut oil is full of vitamins, antioxidants, and healthy minerals and helps in better absorption of these ingredients with common food.
20. Blood pressure – regulate the high blood pressure and problems caused by it
21. Breastfeeding – coconut oil stimulates lactic acid which boosts production of milk.
22. Bronchial infection – it can be added to warm drinks or eaten with the food. It eliminates the bacteria causing this infection in bronchial tree and helps to get cured.
23. Body scrub – but only in combination with sugar or coffee. Apply before shower.
24. Bones strength – thanks to the better nutrition usage, the bones are full of the vitamins and potassium after regularly eating of coconut oil. For better results it should be eaten with other food, but great results are observed after massaging with this oil.
25. Bowel function – there are many ways of usage, but only eating every morning shows greater results.
26. Bronchial cleaning – daily usage with hot drinks helps
27. Bruises – literally only applying on the bruise removes them after couple of hours
28. Burns – even they are from sun or open fire, applying helps in healing and regenerating the skin and the pain.
29. Butter – as a part of many recipes and meals, it is a healthy substitution for the butter and oil.
30. Cancer – many researchers have proved that it helps to prevent and heal colon and breast cancer.
31. Candida –its effective against all types of candida infections, especially against Candida Albicans which is commonly found in colon and genitals.
32. Carpal tunnel pain – caused by carpal tunnel syndrome, coconut oil helps in mitigation.
33. Cataracts – include daily eating of the coconut oil with food to protect from formation of cataracts in your eyes.
34. Cellulite – coconut oil heals wrinkled skin, removes fat and water from the skin and makes the skin soft and moistened.
35. Circulation (constantly feeling cold) – coconut oil speeds up blood circulation
36. Chapping of the lips – simply applying on the lips before going out helps to avoid chapping.
37. Cholesterol – not only for decreasing the level of bad cholesterol but increasing a good one, too
38. Cradle cap – on babies' heads usually caused by dryness and sensitivity of the skin.
39. Chicken pox – applying on the skin coconut oil stops unpleasant symptoms of the chicken pox, like itching and rashes.
40. Chronic fatigue – as we said before, it's usually caused by problems with the glands. Coconut oil helps to resolve fatigue tissues.
41. Cream for soft skin – or it's better to say, a cream for the soft spots on the baby skin. A thin layer of this oil protects the skin from damaging.
42. Crohn's disease – a very unpleasant and possibly serious disease can be prevented and healed with daily usage of coconut oil.
43. Circulation problems – and every problem with the veins and bloodstream. Applying coconut oil on the skin can help to get relived from any circulation problem.
44. Coconut ice cubes – can you imagine a taste of the juice or smoothie if you add a coconut oil in the ice cubes?
45. Cooking oil – as the light version of the oil, coconut oil is used as the substitution for other oil in the kitchen.
46. Colds – caused by viruses, this problem can be resolved with taking coconut oil mixed in warm drinks or eating with the food.
47. Constipation – as in any other problem with the colon, this oil increase colon movements, and easy passage of stool.
48. Cuticle cream – preventing the damaging of the skin and moisturizing the dry skin this oil is great for applying on cuticle especially on cold days.
49. Cuts in sensitive areas: thanks to the anti-bacterial effect of coconut oil that it can prevent inflammations and infections even in genital regions.
50. Cystic fibrosis – coconut oil helps in cleaning the body from the strange things
51. Cystitis – commonly known as bladder infection, many women know how this problem can be painful and persistent.
52. Dandruff – as for the babies for grown people too, coconut oil helps to restore the dry skin .
53. A deep treatment for a hair – apply it on the hair before washing and leave it for a couple of minutes.
54. Dyed hair protector – apply it on the hair before and after dying the hair for protection.
55. Decongestant – use coconut oil to get relief from congestion's.
56. Degenerative diseases – many diseases can be healed with the coconut oil three times a day.
57. Deodorant – yes, a truly natural way for resolving odor issues. Mix it with baking soda for double effects.
58. Depression – researches have proved that coconut oil can help to cure psychological problems too.
59. De-Quervains Tenosynovitis – same as in many other cases, coconut oil should be used as a helper in reducing the symptoms.
60. Diabetes – thanks to its effects on colon and glands it decreases a level of sugar (glucose) in the blood.
61. Diaper salve – diapers can cause problems with rash and burns on the skin. Apply coconut oil couple of times per day on the baby's derriere for improvement.
62. Dry eyes – applying the oil in the corners of the eyes help in moisturizing dry eyes.
63. Domestic animal's protection – there are many situations and problems where coconut oil can help. Parasites, inflammations, bites are some of the best uses for your favorite furry creatures.
64. Dust protector – after you cleaned the house apply a thin layer of coconut oil and it will protect the furniture from new dust.
65. Dysentery – it's not strange and oddly to believe that coconut oil can kill bacteria and microorganisms which cause the worst infectious.
66. Ear infection – melted coconut oil should be put in ear to remove bacteria and microorganisms.
67. Ear cleaner – it's enough to put a drop of the oil in the cotton stick and clean the ear from wax.
68. Eczema – it can help even if the person takes it with food or directly applies it on the skin.
69. Edema – it stops the problem by calming the tissues.
70. Endometriosis – another woman problem which successfully can be resolved with coconut oil.
71. Energy restoration –just like with chronic fatigue or depression cases.
72. Epilepsy attack – daily usage obviously decrease the number of attacks.
73. Exfoliator – the best results are given with the baking soda or sea salt.
74. Eye cream – warm coconut oil and apply on wrinkles below the eyes for prettier skin.
75. Eyelashes growth – according to the women's magazines, this oil can regenerate your lashes and make them longer and thicker.
76. Face wash – again mix it with castor oil or other oil and replace your face soap with it.
77. Fever – it sounds counter-intuitive, but a teaspoon of it can help when the person has a fever.
78. Fibrocystic breast tissue – amazingly coconut oil removes cysts from the body.
79. Fitness – basically the whole body is better and healthier if you add coconut oil in daily routine of food or skin protector.
80. Flaky skin – as coconut oil helps in moisturizing the dry skin, it helps with this problem, too.
81. Flu – this oil prevents inflammation and keeps the body cleaner, removing existing harmful bacteria and viruses from the body. It can be added to warm drinks or eaten with food.
82. Freezer burn protection – nutritionists say that vegetables and meat should be covered with the oil before freezing as the protection from freezer burns.
83. Food poisoning – some doctors claim that coconut oil has the same effect as active coal.
84. Gallbladder disease and pain – as with other gastrointestinal problems, it works for this, too.
85. Gas – obviously improving of the digestion helps to resolve this problem too.
86. Gastritis – helps as on previous problem.
87. Genital warts – applying two times a day for six weeks, should remove all warts from any zone, including genitals.
88. Glaucoma – intake of coconut oil through the food works for the eye problems.
89. Gonorrhea – it's hard to say, but it seems that killing the bacteria and microorganisms helps here as in other problems.
90. Gout – many problems can be resolved with taking the coconut oil with food.
91. Group of skin problems – many skin problems can be cured and prevented using coconut oil, some of them are psoriasis and dermatitis.
92. Gum problems – paradentosis can be solved with gargling of coconut oil in the mouth.
93. Helicobacter pilory – this bacteria which causes stomach ulcers and burns can be killed with special natural ingredients like coconut oil.
94. Hair gel – but be careful, just a bit of the coconut oil is enough.
95. Hair regeneration – apply before washing on the hair.
Extra virgin coconut oil for hair makes a wonderful difference in
shine and strength
96. Hair strengthening – this oil has special effects on cells, regenerating them and making them stronger, so applying on the hair can help in making the hair stronger.
97. Halitosis – again, just goggling in the mouth helps for better mouth condition.
98. Hand cleaner – coconut oil can remove stains, paint, dust or any other substance from the hands.
99. Hangnails – thanks to the coconut oil even nails can be stronger. Apply it every evening before bedtime.
100. Hashimoto – many problems with glands can be resolved by using coconut oil.
101. Head lice – there is no need to take chemical preparation for this problem. Coconut oil provides sufficient solution.
102. Healing of wounds – coconut oil covers a wound with thin layer protecting it from dirt, bacteria, and other infections and helps for quick and easy wound healing.
103. Heart problems – even a heart attack can be prevented and healed with this oil
104. Hemorrhoids – as with the problems with veins, coconut oils removes the blockage or any damage in the capillary.
105. Herpes – as in the case of warts, this oil can remove herpes. Apply it two times a day at least for two months.
106. HIV – if we know that coconut oil kills viruses, it's not hard to believe that it also decreases the viral load in the body
107. Hives – it's good to apply a thin layer of the coconut oil on the rash or any other hives in the skin.
108. Hormones – many laboratory tests proved that coconut oil regulates the level of the hormones.
109. Hyperthyroidism – many women claim that this oil helped them with solving the problems in thyroid glands.
110. Immunity – killing the microorganisms has obvious effect on the improved immunity of the body.
111. Inflammation of tissues – it can be both applied on the spot where the problem is found and taken along with the food.
112. Ingrown toenail- it helps for quick healing and prevent entry of micro-organisms. It also protects against toenail in-growth in the future.
113. Influenza – the same effect as with inflammation.
114. Insomnia – including coconut oil in food helps in improving circulation that leads to better sleep and stress relief.
115. Insulin secretion – helping in glands behavior for better insulin secretion.
116. Irritable Bowel Syndrome – by improving the digestion and removing the microorganisms.
117. Jaundice – coconut oil has great capability in cells regeneration, which is needed here.
118. Kidney Disease – many problems with the organs are resolved by coconut oil.
119. Kidney Stones – there are no clear explanation, but coconut oil surely melt the stones and removes all the unwanted aggregates in the body.
120. Keloids – this unpleasant skin problem will be better if you apply the oil on the skin and moisturize it daily. That will make keloids softener and remove them.
121. Keratosis – the treatment is the same as on the previous one.
122. Laryngitis – using coconut oil can make larynx softener and stops sore throat and relieve the pain.
123. Leg cramps – with its great benefits for the circulation coconut oil stops leg cramps and other symptoms. Massage the legs with this oil before bedtime.
124. Liver Disease – it's proven that coconut oil clean the liver and other organs.
125. Lou Gehrig's disease (ALS) – even though this disease is incurable, coconut oil regenerates cells and decreases the symptoms.
126. Low Blood pressure – coconut oil helps in boosting blood stream and heals low blood pressure.
127. Lubricant – coconut oil can help as a natural lubricant (not with contraceptives).
128. Lupus – though it can't heal this problem, it can reduce many symptoms of this disease.
129. Makeup remover – it sounds weird, but melted coconut oil actually clean the face from all kind of makeup without damaging the skin.
130. Malnutrition – this oil is recommended as a part of the weight loss diet, but being full of natural and useful ingredients it helps in boosting appetite and helps many other problems when a body has been starved.
131. Massage oil – for longer massage it should be mixed with some other oil like olive, castor or mineral oil.
132. Mastitis – there are many benefits of this oil for inflammations and pain, so woman should massage the breasts with this oil and warm them.
133. Menstrual pain – it removes the cramps and pain in the stomach, while improving the blood stream.
134. Menopause – mostly affecting on the hormone level and symptoms which follow it.
135. Mental clarity – researches have proved that this oil decrease mental problems, anxiety, and other psychological problems.
136. Migraines – coconut oil helps with alleviating the pains, as on the frequency of the attacks.
137. Milk booster – thanks to the effect on the gland, using this oil will increase milk production during lactation in nursing mothers.
138. Moisturizing – it helps with dry and wrinkled skin and can be applied on the whole body instead of body lotion.
139. Moles – similar to the birth marks, coconut oil with a little amount of vinegar applied on the mole can remove it after couple of weeks.
140. Mononucleosis – simply decreasing the number of the bacteria and viruses effects on this problem, at least in alleviating of the pains.
141. Mouthwash – coconut oil can be used for cleaning the mouth. Goggle it in the mouth for couple of minutes every morning.
142. MRSA – this is a very serious streptococcal infection that is very difficult to heal with traditional medicines and pills, but coconut oil helps as natural cure for this infection.
143. Multiple Sclerosis – regeneration of the nerves and muscles helps in removing the symptoms and problems.
144. Nail strengthener – as for the hair, coconut oil can be useful in making the nails stronger.
145. Nausea – its advised to massage the wrists with the coconut oil to reduce nausea.
146. Nipple Cream – every woman who breastfeed her baby knows how hard it is to struggle with the cracked nipples.
147. Nose bleeds – coconut oil generally helps to stop bleeding and recover the capillaries and regenerate the cells. Apply it in nostril before bedtime.
148. Oily Skin Fix – damaged skin also can be regenerated with coconut oil.
149. Osteoporosis – obviously cell regeneration is possible with bone cells, too.
150. Pancreatitis – being a gland, pancreas can be healed with the coconut oil.
151. Parasites – coconut oil makes great results in cleaning the body and skin from all kind of the parasites
152. Parkinson's disease – coconut oil regenerates all kind of cells.
153. Perineum oil – pregnant women can use it for massaging this area before delivery.
154. Pink eye – it's good to apply this oil in the angle of the eye to remove this ugly symptom.
155. Pneumonia – this disease is cured with traditional medicals, but coconut oil kills wide types of microorganisms.
156. Pre-shave remedy – with its moisturizing effects, coconut oil is great for preparing the dry and sensitive skin for shaving.

157. Prostatic hyperplasia – a benign enlarging of the prostatic gland caused by abnormal level of hormones.
158. Pores on the skin – applying the oil on the face really reduces the pores.
159. Repellent – it is already mentioned as the great substance against bugs and parasites, so this is another usage with the same effect.
160. Retinitis – there are long list of the diseases which can be cured with coconut oil. This is one type of the inflammation so obviously coconut oil can help.
161. Pigmentosa – coconut oil has great effect on whitening of the skin.
162. Preventing the kitchen stains – it's good to apply the oil on the kitchen parts and dishes to protect from the stains.
163. Poop helper – when small baby and infant have a problem with pooping, you can use coconut oil to make the entry more slippery.
164. Retinopathy – this is not an inflammation, but it is a problem with the retina of the eye which coconut oil successfully cures.
165. Rickets – as with many other problems, coconut oil speeds up blood stream and at least decreases pain in wrists and joints.
166. Ringworm – as one more type of the fungal infections, it can be healed with coconut oil.
167. Rosacea – coconut oil will help in regeneration of the capillary.
168. Salad oil – last couple of years many people use this oil as substitution for the salad oil. It has exotic taste.
169. Scurvy – even this disease is caused by lack of vitamin C, many symptoms which follow it can be cured with coconut oil, like bleeding gums for example.
170. Smoker's Cough – by cleaning the body and increasing the blood stream coconut oil can be a cure for this problem.
171. Snoring – doctors advice to have coconut oil before bedtime to prevent snoring.
172. Spider Veins – again, coconut oil helps in many problems with blood and circulation.
173. Split ends on the hair – it's good to apply it on the ends as prevention of this problem.
174. Staphylococcus – coconut oil is a natural cure for all diseases caused by staphylococcus.
175. Stomach Ulcers – coconut oil heals all wounds and stops bleeding, so can help in ulcer, too.
176. Stretch Marks – this oil regenerates cracked and damaged skin so can help in this problem, too.
177. Stress relief – just including the oil in daily nutrition should prevent stress.
178. Sty – as on the other similar cases, apply the oil on the sty until it disappears.
179. Sun Burns – this is a similar problem as with the burns in general, so it heals and provides a relief.
180. Sunscreen – there are many claims that it is a great substitution for the chemical preparations as a protection from the sun.
181. Swimmers Ear – it sounds awkward, but putting drops of coconut oil in the ear remove the extra water and kills all possible bacteria which cause this problem.
182. Tattoo Healing and Moisturizer- applying on the skin makes it softened and protected.
183. Tan lotion – cosmeticians suggest it to be used for this purposes but mixed with cacao.
184. Tinnitus – very unpleasant disorder and practically incurable can be resolved with consuming coconut oil.
185. Teething pain reliever – just massaging of the gum instantly brings relief.
186. Toenail fungus – as we said, coconut oil has anti-fungicidal treatment, so obviously can help with this.
187. A toothache – classic pain in teeth can be removed even with massaging the oil or goggling in the mouth for a couple of minutes.
188. Toothpaste – yes, it can be used instead of classic toothpaste.
189. Thrush – being an infection of the mouth this disorder is usually healed with medical treatments, but coconut oil kills bacteria and helps in this problem, too.
190. Thyroid Function – it can force thyroid gland to work better and aids in hormones secretion.
191. Typhoid – can be cured with this oil as its one of the bacterial infections in the body.
192. Ulcerative Colitis – it can be used as prevention or in the acute stage of the disease.
193. Urinary Tract Infections – very good treatment for the people who have often an infection of the bladder.
194. Vaginal Yeast Infections – another unpleasant disorder successfully healed with the oil which kills the fungus.
195. Varicose veins – it helps in healing and regeneration of the veins and problems with the blood stream.
196. Vitiligo – this disease is unfortunately incurable, but many researches say that the spots and skin problems can at least be reduced.
197. Warts – simply applying on warts for a month or two remove all of them from the skin.
198. Weight loss – many types of research say that including coconut oil in daily nutrition (especially eating it every morning on empty stomach) reduces the body weight.
199. Wrinkle Prevention and Wrinkle Reducer – coconut oil will always help for protecting the skin from damages and healing the damaged skin that cause wrinkles.
But interested in the COOLEST uses of coconut oil?
We've actually condensed the most popular ones so you can have whole recipes at your fingertips in Coconut Oil Secrets for Health and Beauty.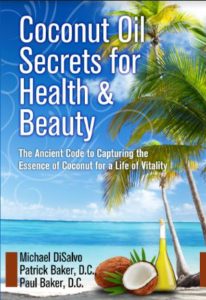 Coconut Oil Secrets for Health and Beauty, FREE Offer
This customer favorite, is yours FREE, when you take advantage of today's special on Amazon's highest rated coconut organic extra virgin cold pressed oil in a glass jar from Coconut Country Living.  Don't miss out on this special offer, when you can save up to 20% off our retail price and get these really cool book of coconut oil hacks!  Your e-book will be sent soon after purchase. Check it out here, on Amazon!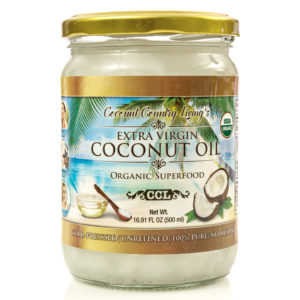 CCL's Organic Extra Virgin Coconut Oil on Sale