What would a weekend morning be without a little pastry now and then? But, hey, rather than bringing you closer to the grave, try this gluten free version of doughnut holes that works great with some hot tea, coffee or MACA!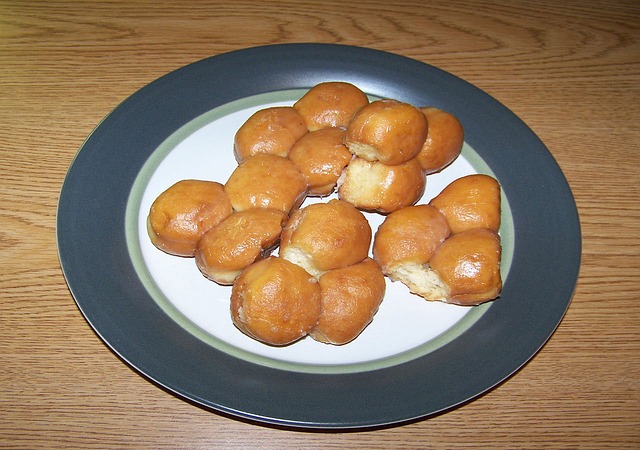 INGREDIENTS:
3 tbsps of organic coconut flour 
8 tbsps of organic coconut butter
1 tsp of real vanilla
2 tbsps of organic unsweetened chocolate chips (optional)
Pinch of pink Himalayan salt
4-5 tbsps of filtered water
10-15 drops of liquid stevia
Optional:  Can use 1 tbsp of raw honey, grade B maple syrup or coconut sugar instead of stevia, although this will add sugar to the recipe.
PROCEDURE:
In a bowl place coconut flour (or protein powder) and coconut butter.
Add in vanilla extract and stevia (or other sweetener).
Stir and mash together
Add water and mash and stir until batter forms- the batter will be thick.
Add in chocolate chips.
Form into balls
Enjoy! Store in fridge.
You can also use a high quality organic protein powder instead of or with coconut flour to increase the protein content.
Enjoy!