Yes, it's beginning to look a lot like Christmas. Save this light and yet delectable dessert for that high point of the season. Try this gluten-free raspberry coconut flaugnarde that is best served hot, chilled or even at room temperature. True, the French people's desserts are as amazing as their resilience. And this flaugnarde is proof in the pudding, or even in the flaugnarde!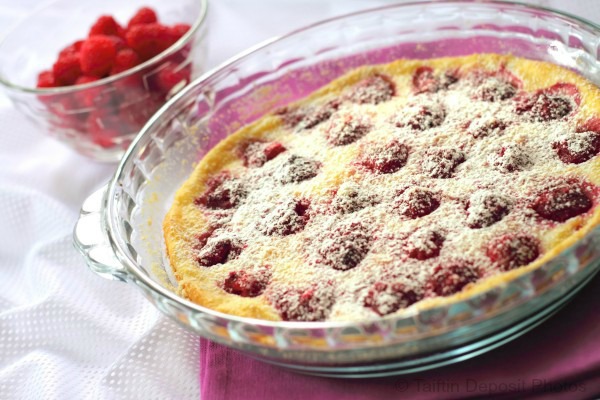 Ingredients
1 1/4 cup (preferably) fresh coconut milk
4 large organic pastured eggs
1/4 cup grade A maple syrup
1/4 cup organic coconut flour
1/4 cup tapioca flour
1 tablespoon organic vanilla extract
1/8 teaspoon North Atlantic sea salt
3 cups fresh raspberries
Procedure
1. Preheat oven to 350º Farenheit
2. Using coconut oil, grease the bottom and sides of an 9 inch glass or ceramic  pie dish. Set aside.
3. Using a blender, whip the coconut milk, eggs, maple syrup, coconut flour, tapioca flour, vanilla extract, and sea salt until smooth and slightly bubbly.
4. Pour roughly half an inch of the batter into the greased baking dish and bake it in the oven until lightly set in just a few minutes. Take the baking dish out and add the raspberries in an even layer. Pour the remaining batter on top.
5. Return the dish to the oven and bake for about 55 minutes, until it is slightly golden around the edges and also set in the center.
6. Serve dish at room temperature or slightly warm, with a dab of coconut milk whipped cream and a sprinkle of cinnamon as a tasty but wholesome decoration. Enjoy!