Hey, don't chuck that grimacing pumpkin on your porch just yet! Fall in love with that spooky character by repurposing him for some gluten free tasty fun. Try these easy-to-make healthy and mouthwatering Doughnut Sandwiches filled with the tastiest pumpkin cream!
Note: You will find it handy to have a mini-doughnut maker to make this work smoothly. Otherwise you will need to get creative and watch your pan closely : ).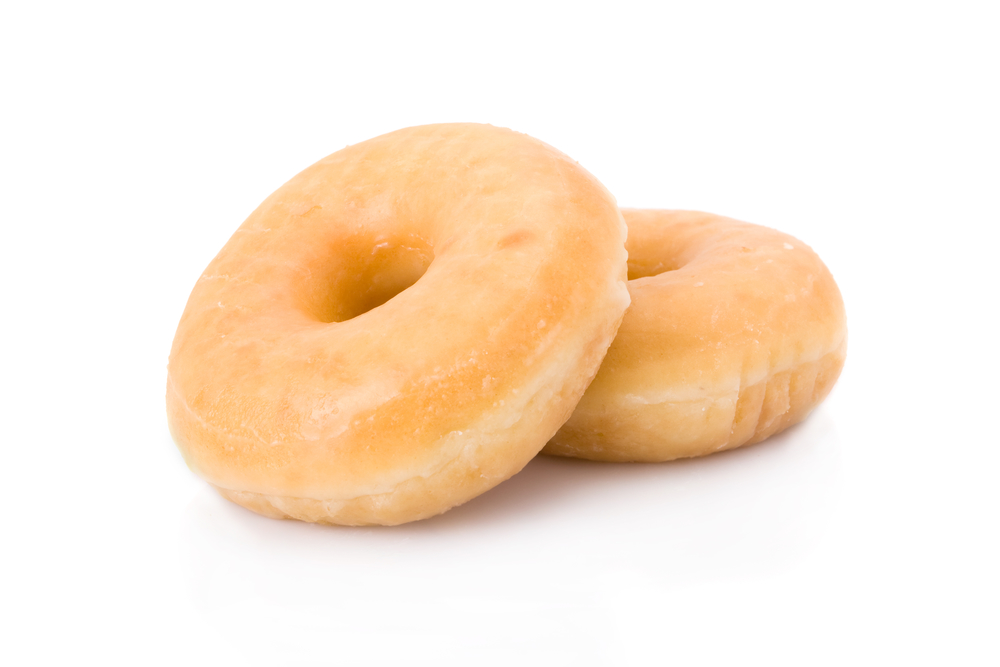 Doughnut Ingredients:
6 dried Medjool (or otherwise) dates, pitted
½ cup pumpkin puree (preferable fresh pureed in a food processor from pumpkin flesh)
¼ cup virgin unrefined coconut oil, melted
4 free range large eggs
3 tbsp. fresh coconut flour
½ tbsp. Ceylon cinnamon powder
¼ tsp. freshly ground nutmeg
⅛ tsp. ground cloves
⅛ tsp. ground ginger
½ tsp. baking powder (aluminum and GMO-free)
1/8 tsp real vanilla extract
Pinch of North Atlantic salt
For the Cream
1 (14 oz) can (or preferably a glass jar) of coconut cream
1 tbsp. dark maple syrup
¼ tsp. Ceylon cinnamon powder
For the chocolate
1 cup non-GMO or organic chocolate chips, melted (preferably semi-sweet)
3 tbsp. coconut milk (preferably in a jar)
Procedure:
1. Place dried dates in a food processor and pulse to puree into right consistency.
2. Add the pumpkin, melted coconut oil, pastured eggs and vanilla in the food processor and puree until smooth.
3. Add coconut flour, cinnamon, nutmeg, ground cloves, ginger, baking powder, and a pinch of salt and puree again.
4. Heat up a mini doughnut maker (if you have one), grease the doughnut maker or pan, and use the corner of a clean, clear plastic bag to squeeze about 2 tbsp. of the mixture to make each doughnut round.
5. If using a mini doughnut maker, cook for 5-7 minutes. Time will vary with the different doughnut maker. If you are using a doughnut pan, cook for 20-25 minutes.
6. Remove the donuts once cooked through and let it cool on a wire rack.
7. Once cooled, place it in refrigerator for about 10 minutes. (donuts will be easier to work with once they are a bit harder).
8. While cooling, get a small bowl and remove the coconut cream that sits on top of the coconut water (keep the coconut water to be use later) and whip together the coconut cream with a fork or whisk. Add the maple syrup and cinnamon powder and mix well. Place cream in a piping bag or plastic bag and then cut off the end.
9. In another mixing bowl, melt chocolate chips and the coconut milk that was left behind from the coconut cream with a double boiler on your stovetop.
10. Carefully cut the doughnuts in half when they are basically cooled. Squeeze out the cream around the top of each doughnut then place the top doughnut half on top of the cream. Finish the donuts off by dipping them halfway into the melted chocolate.
11. Place the donuts on non-bleached parchment on a baking sheet and slide the sheet into the freezer to harden the chocolate.
12. Serve once chocolate has hardened.
13. This will be SO good!
NOTE: If you want to make the donuts easy to pour and keep them round, place the doughnut puree into the plastic bag/pastry bag. Cut the end off of the plastic bag so you can squeeze the dough mixture in a circle in the doughnut maker. If you are using a doughnut pan for the oven, you'll want to preheat oven to 350 degrees beforehand.