Be inspired and let your palate crave for more as you taste this juicy yet gluten free herb crusted salmon. Try to get your salmon in rivers from the USA, which are protected from pollution in the Northwest Pacific. If you are running low on coconut flour, you may want to take advantage of our 3 for 1 sale. You can get a 3lb coconut flour for the price of 1lb!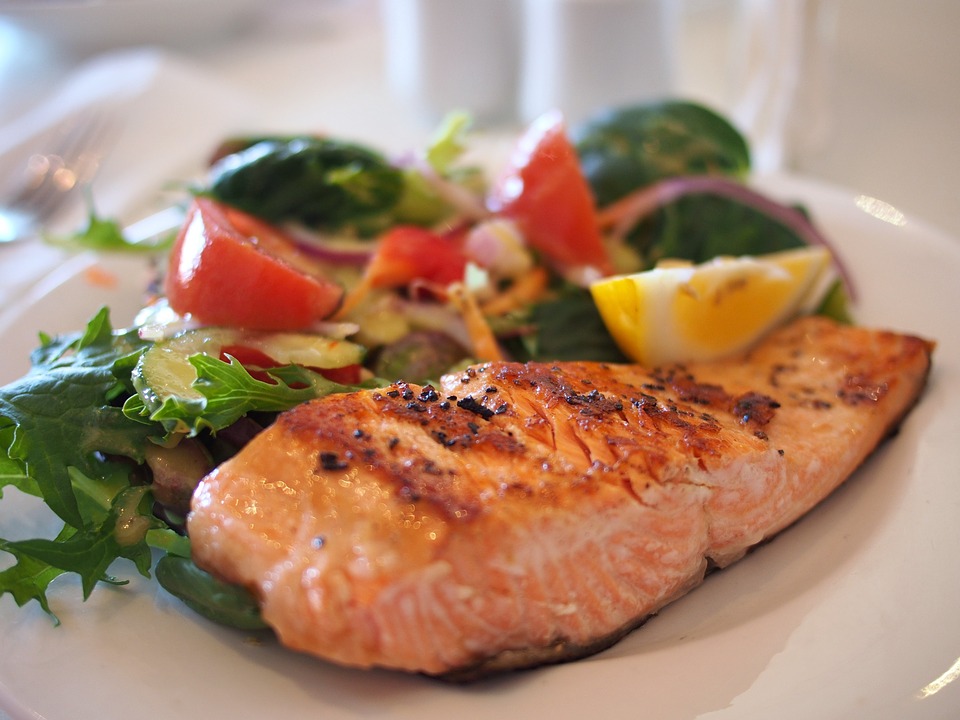 Ingredients
For the salmon:
2 fresh or frozen salmon fillets (6oz each)
1 heaping tbsp. organic coconut flour
2 tbsp. fresh parsley (or dried )
1 tbsp. organic olive oil
1 tbsp. organic dijon mustard
Himalayan salt and fresh organic pepper, to taste
For the salad:
2 cups arugula
¼ red onion, sliced thin
juice of 1 lemon
1 tbsp. white wine vinegar
1 tbsp. olive oil
salt and pepper, to taste
Procedure
1. Preheat oven to 450 degrees.
2. Thaw salmon, if frozen. Rinse fish; pat dry with paper towels.
3. Place salmon fillets on a parchment or foil lined baking sheet.
4. Top your salmon off with olive oil and dijon mustard and rub into the salmon.
5. In a small bowl, mix together the coconut flour, parsley, and salt and pepper.
6. Use a spoon to sprinkle the toppings on salmon and then your hand to pat into your salmon.
7. Place in oven for 10-15 minutes or until salmon is cooked to your preference.
8. While the salmon is cooking, mix together the salad ingredients.
9. When salmon is done, place it on top of salad.
10. Serve and enjoy!
See Also: Simple Herb Crusted Salmon