Butternut Squash Gnocchi is comforting fall meal that freezes perfectly, but these puppies are pretty good in summer too! Try these little butternut squash gnocchi so slightly sweet, with some light tomato sauce and oregano for an unforgettable experience. You can also dress the dumplings with melted butter and parmesan cheese to add a rich flavor without all the carbs.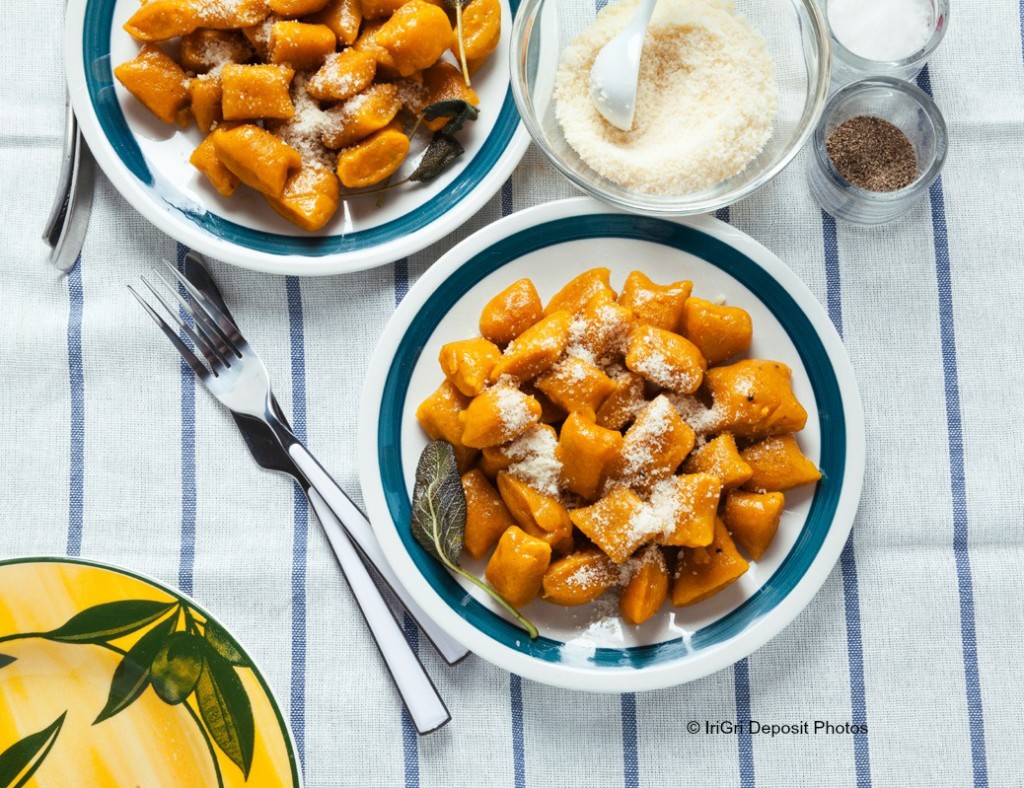 Ingredients
1- 2 lb butternut squash, peeled and cubed
3 pastured eggs
1 cup tapioca flour
1 cup almond flour
3 tbs organic coconut flour
1/2 tsp fine pink Himalayan sea salt
1/2 tsp cracked fresh black pepper
Instructions
1. Roast the butternut squash with a bit of olive oil and salt for about 45 minutes until very tender.
2. Let the squash cool and transfer to a large bowl, mash with a fork or in a food processor.
3. Combine the squash, eggs, flours, salt and pepper with a stand mixer or by hand. The dough will be very sticky.
4. Put the dough in a ziplock bag and cut one of the corners off or use a piping bag. Pipe out long strands of dough onto a parchment-lined baking sheet. Cut into 1 inch pieces, if the dough sticks to the knife dip it in some tapioca flour.
5. Get a large pot of water boiling and roll each inch piece into an oval.
6. Drop gnocchi in the water, they're ready when they float to the surface. Remove with a slotted spoon and set aside.
7. In a separate skillet heat some olive oil and drop the gnocchi in making sure not to overcrowd the pan if you want them nice and crispy. Cook for 2 minutes on each side and repeat.
8. Serve gnocchi with sautéed spinach, Italian sausage, tomato sauce, brown butter and parmesan cheese or whatever else you'd like and enjoy!
See also Butternut Squash Gnocchi