HEAL with 5 Tasty Treats: The BEST Way to Take Turmeric Powder
How to Take Turmeric Powder with Delicious Treats!
Turmeric treats,  amazing dishes with an amazing history.
For centuries, turmeric has been among the most highly-prized spices worldwide, sometimes more valued than gold itself. But despite it being featured in so many cuisines, many still wonder what is the best way to take turmeric powder?
With epidemics of disease being on the rise, this is an important question, since turmeric's scientifically proven autoimmune protection is needed at its peak now more than ever.
Today we'll be talking about the best way to take your turmeric and some tremendously tasty turmeric treats sure to keep your family happy and healthy with both savory and sweet selections, so buckle up as we begin our journey!
Turmeric:  Tasty and a Favorite for Treating Disease
Turmeric, as a member of the ginger family, has actually been popular for many thousands of years in the Middle East and in East India.
Whether it became popular for its medicinal properties or because of  its unique kick and peppery flavor is not clear, but it has been used with all kinds of food.
Although it has been a part of our Western diet since all the way back to the 13th century, turmeric's popularity increased only in recent years.  Of course this means our tasty turmeric treats are only beginning, having numerous ancient medicinal uses that started when its anti-inflammatory properties were observed.
This powerful spice was found to ease symptoms of a wide range of conditions, including blood in the urine, bruises, chest pain, colic, flatulence, hemorrhaging, jaundice, menstrual problems, and toothaches.
But the name turmeric is actually derived from a Persian word for "saffron", which is the yellow-orange hued spice used for making yellow mustard and curry. 
Some people who've never tried turmeric often ask, "What's so great about turmeric?" For starters, it's packed with essential minerals, including calcium, magnesium, and potassium. In addition, it's an excellent source of vitamins B6 and C, as well as fiber, magnesium, and zinc in some pretty healthy amounts. 
If you are looking for a health strategy proven by centuries of work by Ayurvedic doctors, consider using organic turmeric root powder as the best and most versatile way to get the most from it since you can consume more of it with your food.  In addition,  real turmeric digests all the better without capsules interfering with proper absorption.
Food lovers are really rejoicing as recent research has shown that turmeric could be helpful in the treatment of inflammatory bowel diseases, improving liver function, lowering cholesterol levels, reducing your risk of Alzheimer's, relieving indigestion, and supporting cardiovascular health. 
In addition, other research suggests that turmeric has special properties that could lower your risk of cancer and inhibit cancer cell growth, specifically breast cancer, colon cancer, prostate cancer, lung cancer, and even childhood leukemia.
Increasing Turmeric's (Curcumin's) Bioavailability
Since curcumin is the bioactive component shown to be so effective as an agent of healing, it's important to make it bioavailable since by itself because it's poorly absorbed by the body.
 So let's see what science has shown can help solve that problem
Pick Pepper
Pleased to put on a little pepper to your savory & sweet turmeric dishes?
Good news! Research says it boosts results by up to 600 percent!
The secret to this release is the compound piperine.
Grind pepper fresh for this boost since ground pepper loses its potency relatively quickly.  Put a dash of it on your favorite dish, savory or sweet, and you will get a unique kick that will help your body use valuable curcuminoids!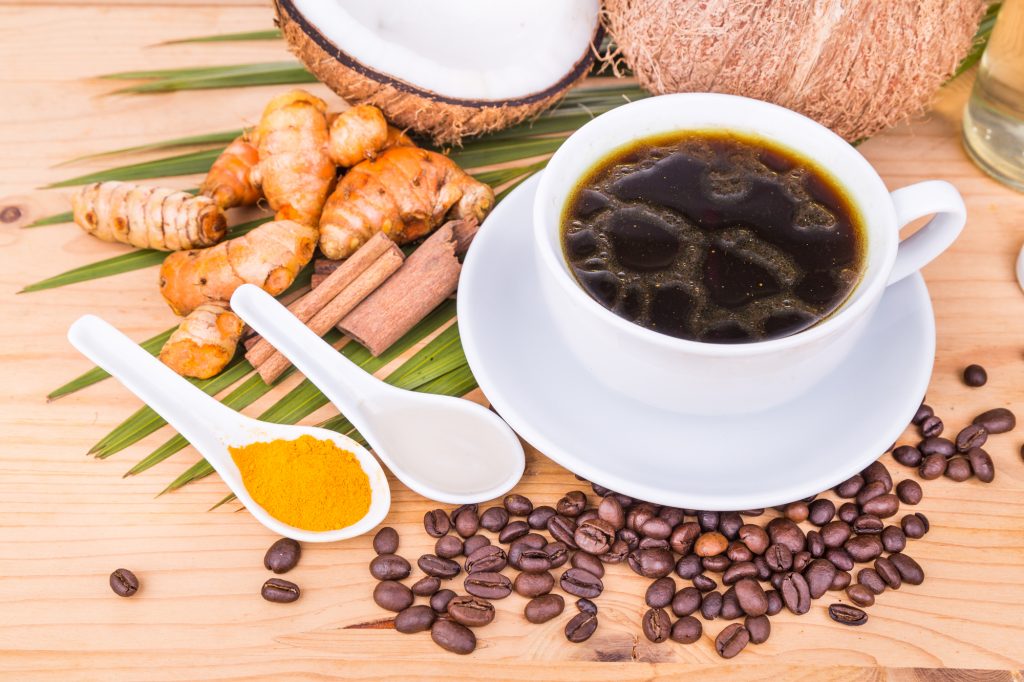 Fat is Where It's At
Want to ramp up those results to  800 percent?
Even better news.
Fats will help you get that curcumin even more!   Healthy fats like coconut oil are a great choice that lend themselves to a wide variety of dishes.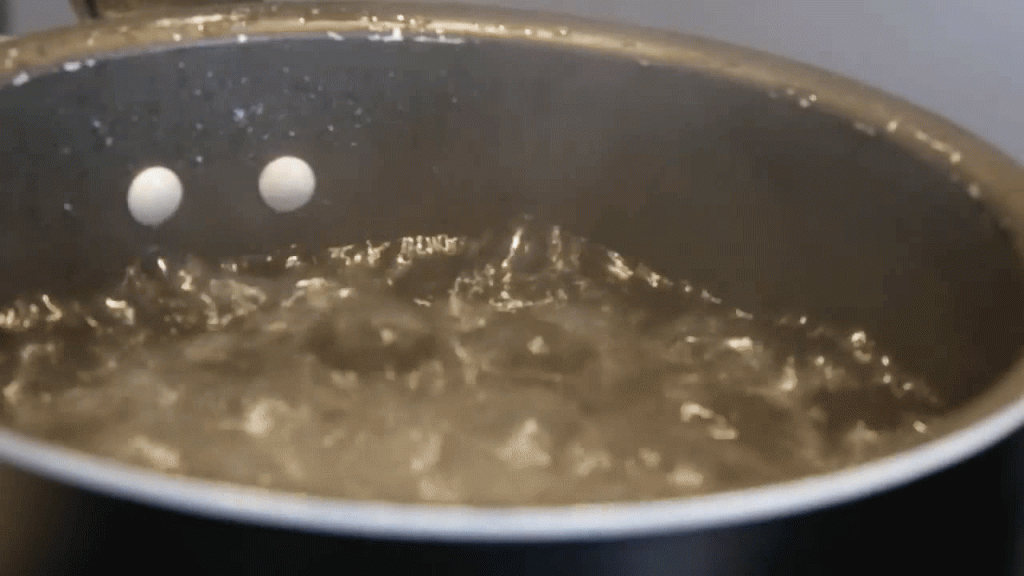 It's Heatin Up!
Finally, don't forget to boil it down. Boiling can boost curcumin availability 1200 percent! Just put in the dry powder by the teaspoon, boiling the mixture between 10 and 12 minutes.
Of course, this isn't possible with taking simple pills, so enjoy the foods you are make with your turmeric.
But while all the above ways are great to boost the benefits of your turmeric, we hear in Coconut Country have also found THE CUSTOMER IS ALWAYS RIGHT, so here's some favorites that will help you get the most of your turmeric.
A Recipe for Better Gut Flora
Tried and Tested HOMEMADE APPLESAUCE!
For building better gut flora and healing leaky gut, as well as for better bioavailability of your turmeric, try this:
Boil your own cored and chopped apples with some Ceylon cinnamon.
After about 15 minutes drizzle it with some coconut oil, turmeric, and just a dash of pepper. What you get is an ideal food for increased curcumin absorption, as well as a healthier stomach. Store this gut healer in mason jars and you'll be sure to be a better person in one month.
2.  Chocolate!
Do you have a sweet tooth but still want to avoid sugar. If the applesauce didn't satisfy your craving this chocolate surely will. 
We love starting with a base of double-boiler warmed coconut butter before we add in our cocoa. Let your imagination run wild from there, as after 10 minutes on low, you can include 
your fresh pepper, turmeric, and the boiling process when you make a batch (or two) of homemade chocolate. And, for added health benefits, try adding cloves, ginger, moringa powder, nuts, and/or hemp seeds to your homemade chocolate recipe.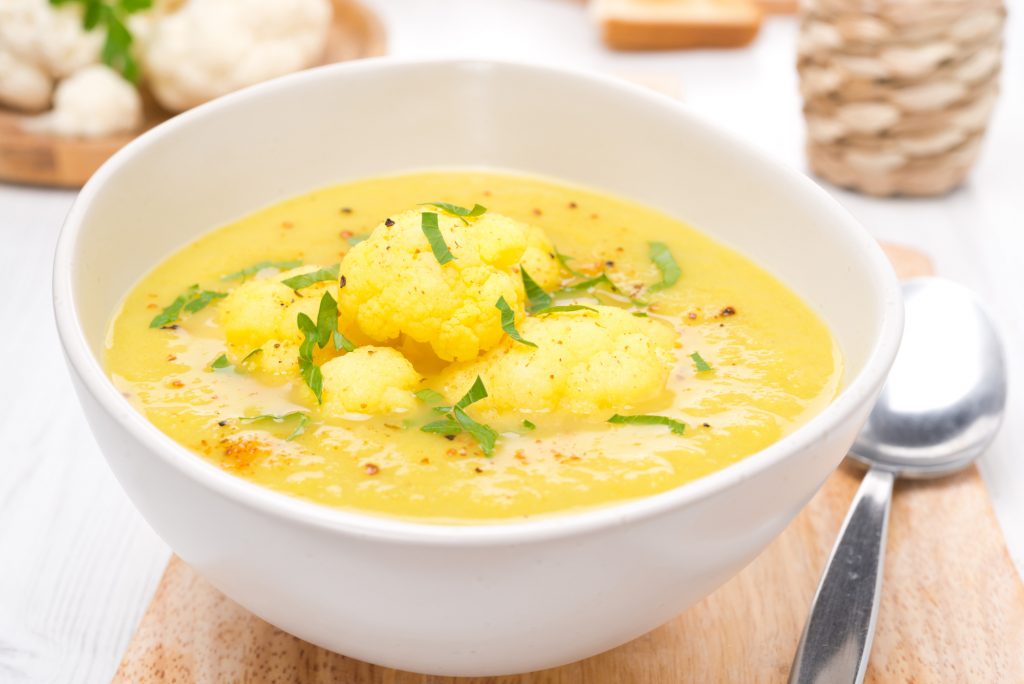 3.  Roasted Cauliflower with Cumin and Turmeric
 Many are calling cauliflower the new rice, but you can enjoy your cali anyway you like with this turmeric tastiness.
Just get
½ cup organic virgin coconut oil 

 

1 tbsp ground cumin

   

2 tsp of turmeric powder

   

2 tsp crushed red pepper

   

1/2 tsp of Sea salt

   

   

4 cauliflower heads (halved, cored & cut into 1″ florets

   

1/4 cup of pine nuts

   

2 tbsp chopped cilantro

   

1 tbsp chopped mint
#1- Preheat your oven to 425° while you combine 1 tsp cumin, some crushed red pepper, oil, salt, and & 2 tsps turmeric in a small bowl.
#2- On two large baking sheets with rims, drizzle your cauliflower with your spiced oil, tossing well to coat. Spread your cauliflower in one even layer and then bake for about one hour, until tender and browned, switching your baking sheets halfway through the cooking process.
#4- After transferring your cauliflower to a large serving bowl, sprinkle it with your cilantro, mint, and pine nuts or walnuts  before serving .
It will be an entree' you'll never forget! 
        4. Turmeric Tea 
There's no need to go heavy with your turmeric recipes. In fact, they can make you light!
This Turmeric Tea mix for Weight Loss will help you Lose that Dangerous Belly Fat in just five days while boosting your immune system to knock out any bug you might encounter.
Make this tea mix by adding 3 tablespoons of Ceylon cinnamon powder, ginger powder, turmeric powder, and fresh ground black pepper powder into a mason jar, put on the cap, and shake it up. 
To get your actual tea brewing just scoop out half teaspoon and add boiling water to it. let it rest for about five minutes  and add organic virgin coconut oil and raw honey to taste. Many people are reporting losing 2-3 inches off their waste within just 2 weeks by having this a bedtime beverage!
       5.  Coconut Chicken Curry
There's something magical about coconut and chicken, but a little black pepper and turmeric really brings health and nutrition to a new level. 
This Thai chicken curry is  made in one skillet, and ready in 20 minutes, and is naturally gluten-free and paleo. 
Take a large skillet, add coconut oil, onion, and sauté over medium-high heat until the onion begins to soften about 5 minutes; stirring intermittently.

Add chicken and cook for about 5 minutes, flip and stir often to ensure even cooking.

Add garlic, ginger, coriander, and cook for about 1 minute, stirring frequently.

Add the coconut milk, carrots, Thai curry paste, salt, pepper, and stir. Reduce heat to medium, and allow mixture to gently boil for about 5 minutes.

Stir spinach and  lime juice in & Cook until spinach has wilted. 

Evenly sprinkle with the cilantro and serve right away.
Finally, there are tasty turmeric ginger muffins, a treat any time of the day. 
Bonus recipe!
       6. Turmeric Ginger Muffins
These grain and gluten-free coconut flour muffins are paleo friendly and sport both turmeric and ginger that matches so well with Belgian chocolate and walnut.
Just be careful not to be stampeded when you open up the oven, because these go fast!  Check out the free download on our website for the full recipe, but here's the gist.
Preheat oven to 350°F as you prepare a muffin tin with 8 muffin liners.
In a large mixing bowl, add eggs, milk, maple syrup, and vanilla extract. Mix until it's well-combined and the eggs begin to bubble.

Sift coconut flour for clumps, and slowly add baking soda, turmeric, ginger powder, pepper, and salt to your liquid mix, as you continue to vigorously stir.

When done, the batter should be smooth and thick.

Transfer the batter to the prepared muffin tin, dividing the batter evenly up to ½ of the muffin liner.

Fill muffin liners evenly with desired ingredients of Belgian chocolate and soaked then dehydrated walnuts.

Put the rest of the muffin liners to about the top with batter to cover chocolate and walnuts.

Bake for 25-30 minutes, until lightly browned around the edges.

Remove muffins from the oven, and transfer muffins to a wire rack or suitable location to cool.

Fill with coconut oil or butter of your preference, or just eat plain!
So are you ready to get started taking turmeric in a terrific way?
One of the great turmeric takeaways is that not all turmeric is created equal, so it's important not to waste your money on terrible turmeric. 
Scary as it is, terrible turmeric being sold under different names may include chemicals, lead, or even pesticides that are NOT part of turmeric's healing power.
Did you know, for instance  that some of the bright yellow powder that makes it to the market is the result of the additive lead chromate?
The good news is that Coconut Country Living's organic triple tested and FDA approved turmeric is the ONLY turmeric our family uses for food, beauty, and pain and the same one our customer's rave for.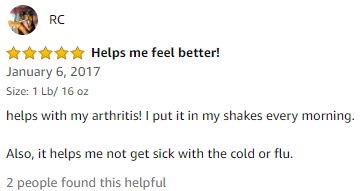 Now that it is replenished, this turmeric is on special during this  relaunch so all our customers who have been asking can stock back up.
As a bonus, with any size purchase today, you will also receive our Kindle Best Seller: Turmeric's Secret Benefits of Health & Beauty, what even the Yogi's Won't Tell You.                      
This action packed e-book is filled with the best turmeric research based benefits and secrets so our customers can use this kitchen gold wisely for all sorts of beauty, health, and household uses.
Getting some incredibly versatile turmeric powder is a great way to invest in your health as you learn the ancient secrets to the abundant life:  One that is not confined to shuffling your feet or wearing some medical device that embarrasses you in public but has you kicking with new life.
Whether you love tasty fat trimming turmeric tea,  or savor spicy dishes or have a sweet tooth, you can enjoy it all with the world's most amazing, healing spice!
Start your journey today by checking out CCL's Organic Turmeric with TurmerTrue TM testing and we will look for you in Coconut Country!