Killer Meat Sauce (SCD, Paleo, GAPS, Meat)
** Note: This goes well with zucchini noodles or spaghetti squash.
** Note: This recipe takes about an hour to make from start to finish so make sure you leave enough time!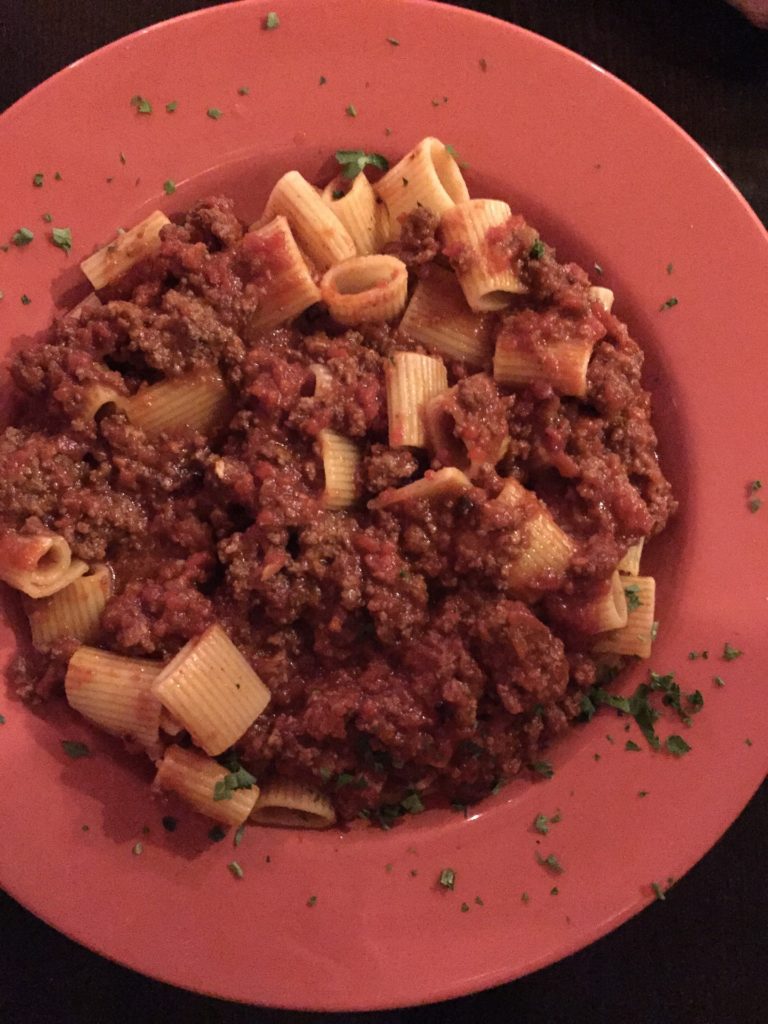 INGREDIENTS
1 package grass-fed ground beef
1-2 TBSP fat of choice (bacon fat, olive oil or butter/ghee all would be fine)
4 sausages of choice (pork or chicken are both fine)
8 medium-sized tomatoes, diced  (I like on the vine myself, but field or any other type will also do)
1 medium onion, diced (or sub 1 green onion)
1 package chopped mushrooms
1 green bell pepper, diced
1 yellow bell pepper, diced
Sea salt and pepper to taste
1 can green olives (make sure the ingredients are SCD friendly if this is an issue)
DIRECTIONS
Place a large pot on the stove on medium heat. Add the fat and allow to melt.
Add ground beef and start cooking
Remove sausages from casings and add the meat to the ground beef
Cook until the ground beef is no longer pink
While the meat is cooking dice your tomatoes and add to the pot once the beef is cooked
Allow meat and tomatoes to simmer together for a few minutes until tomatoes start to break apart
While tomatoes are cooking chop your onion and add to pot once tomatoes are ready, stir well
Cook the sauce for a few more minutes (onion should start to go clear)
Add the chopped mushrooms and stir well
Chop both your bell peppers and once mushrooms are slightly cooked add to pot and stir well
Add the seasonings and garlic to pot and stir well. Let the sauce simmer for about 15 minutes
Add the olives and let simmer for another 10-15 minutes, or until sauce is desired thickness.
Serve and enjoy!