Impossible Burger 🍔 or Miracle Tree 🌴? Which should be our future?
Soy, it's been called one of the most important raw materials in the food, industrial and energy fields.

Considered a staple food for both human and animal nutrition, soy and its components continue to be incorporated into industrial products to reduce our dependence on oil, and purportedly guarantee a sustainable supply of products more respectful of the environment.

Soy is even exalted as a health food by some, with claims of mitigating hot flashes, warding off osteoporosis for women, and protecting against hormonal cancers including those of the breast and prostate.

But why is soy important today? Simply put, it is taking over the world.
Though it's impossible soy burger was sold in 2016 and made viral in 2019 with the "Impossible Whopper",  Impossible Foods isn't just about a product, it's also about a man with a plan: Bill Gates.

That plan?

To replace ALL animal food production with fake meat.

And why not?

Imagine biting into a burger so tender and juicy with the taste and feel and even "blood" of real meat but made of soy…

Let's assume for a moment that the taste testers are right. Why not accept fake meat?

The question really boils down to the health of people and the health of the planet.

First, what are these burgers doing to the planet?
This "meat" boasts less land, less water, and creates fewer greenhouse gas emissions than "other" meat.

While this burger's using less land and water than modern confined feed operations is certainly believable, former vegan Krill Kresser is now revealing some facts Impossible Foods would rather keep secret.

In his interview with Joe Rogan, Kresser points out that while the ingredients for the Impossible Burger have been found to produce less greenhouse gases per acre than confined animal feeding operations do, their GMO soy farming operations are ridiculously bad for the environment compared to the regenerative farming of grass fed beef.


Ironically, the meaty animals of regenerative farming actually sequester carbon while doing something even more important: improving the soil that has been damaged or lost by the same soy farmers who are growing those darned impossible burgers!

But is it just about crummy topsoil?

The fact is GMO soy and the accompanying 1 pound of pesticide sprayed per person every year isn't a health tonic at all.

Between glyphosate, which is an endocrine disruptor, and the effects of the soy itself, many fear that it's not just the soil that's losing its fertility, it's people in general. With a startling 59% decrease in men's sperm count measured from 1973 to 2011, it looks like that with soy taking over the menu, the worst is yet to come.

Experts are now telling us if we don't stop this trend, it will be virtually 'impossible" for humans to procreate in the traditional way in as little as 15 years.

Is autism also on the menu?


While some believe that Bill Gates and friends are interested in saving the world despite their BLEEPpopulation agenda, we must also ask what effect associated chemicals like glyphosate are having on future generations. A case in point is made by Dr Stephanie Seneff, whose harrowing discovery of a 98% correlation of autism with increased glyphosate has us on a trend of a whopping 80% of males predicted to be born with autism by the year 2032.

The question really isn't, "How can we replace animal meat", it's "What sort of society are we really trying to create"?

To be clear, we here at Coconut Country Living don't necessarily disapprove of using organic soy in its whole bean form. After all, fermented soy can be a legitimate option in one's diet.

But we also don't believe in the destruction of the fertility of the person or the land through artificially separating and even genetically modifying components of otherwise traditional foods.

Why would we, when it's been proven time and time again the world can be fed and healed through tasty superfoods? It's easy to see a healthy and free society is one that can better address not only the needs of future generations but their animal friends too!

There's no reason to rule out the power of plant based protein. While some may be disillusioned that a great channel like Mark Rober's would promote something as questionable as the impossible burger, the great news is that there is a protein source that is not only super healthy, but sustainable, easy to grow, and delish with SO many of your favorite dishes.

The "miracle food" that has been known to cure over 300 diseases? The "miracle" or "never die" tree: MORINGA.

Just one cup of chopped moringa leaves not only has all the essential amino acids but also has 2 grams of protein, 19% Vitamin B6, 12% Vitamin C, 11% Iron, 11% Riboflavin, 9% Vitamin A and 8% Magnesium of the RDA.

Gram for gram, Moringa has 14 times more calcium than milk, 4 times more potassium than banana, 9 times more iron than spinach, 2 times more protein than yogurt, 2 times more vitamin A than carrots, and 4 times more fiber than oats!
Moringa can not only grow in a wide variety of places, its seeds actually act as a water purifier, making contaminated water suitable for consumption, so important as we see water shortages as a big problem one day we may all need to cope with.
But besides its medicinal benefits, the moringa plant has the ability to produce animal feed, dyes, tannins, and even natural pesticides. Moringa leaf extract can also be used to preserve food items. There is even cytokinin in moringa leaves which can be used as organic liquid fertilizer to explode the growth of your favorite veggies so you'll always have an abundance of food.

It's hard to imagine any food that is so good for people and the planet that has changed so many lives.

The great news is it is a perfect ingredient to make so many of your favorite foods.

From salad, soup, and sandwiches to burgers, muffins, yogurt and chocolate, it's never been so much fun to take nature's best multivitamin.

Our advice? If you want more for the planet and from your life, don't go for something impossible. Instead make some miracles with moringa, like this….!





So what are you waiting for?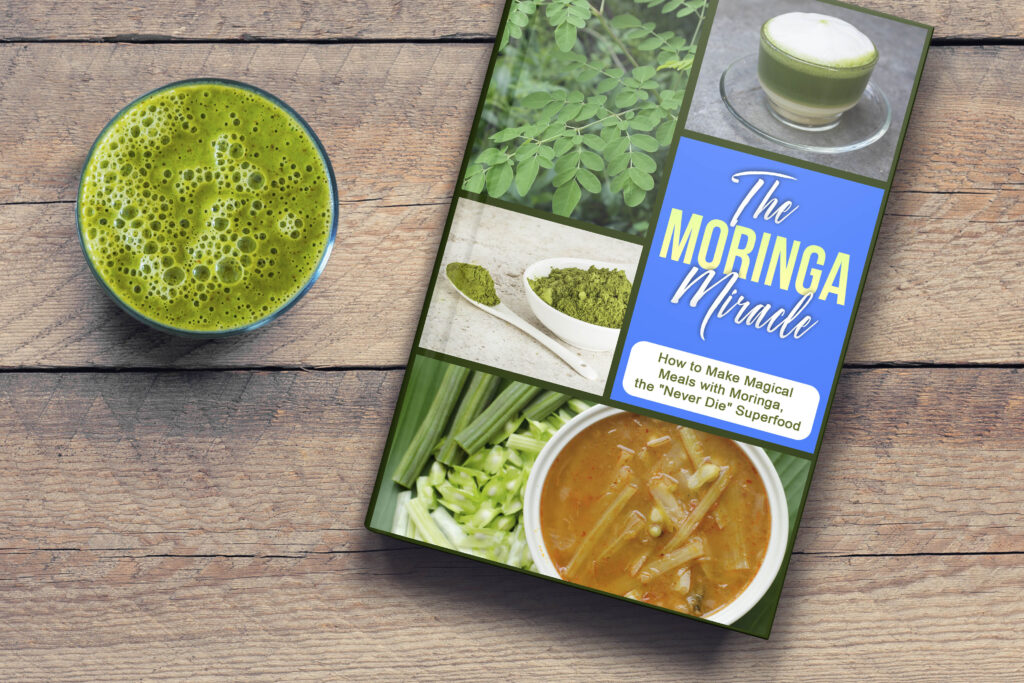 When you pick up your magnificent moringa today, you'll be able to secure your bonus e-book of moringa hacks and special recipes from the best-selling author. Make the most of your marvelous moringa to give life to your body with good healthy blood so you can feel your best as you share the secrets of the miracle tree with your friends and family.
Check out the special pricing at store.coconutcountryliving.com or Amazon, and we'll see you in Coconut Country!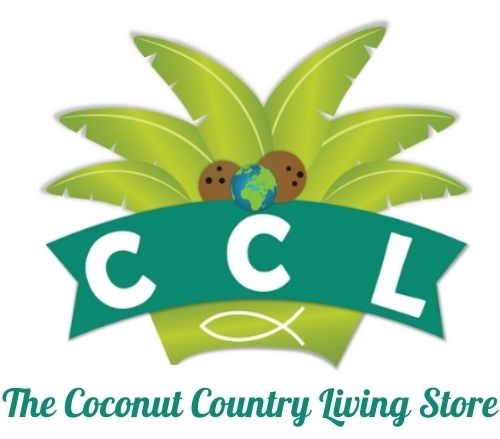 FDA DISCLOSURE

This product is not meant to diagnose, prevent, treat, or cure any disease. No statements in this content have been analyzed or approved of by the FDA.